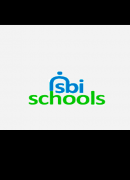 Mrs Sarah Lemmon BA (Hons) Mont Dip EYPS
Easily accessible from all parts of central and West London, Redcliffe is a small, friendly school with highly motivated, confident and happy children. Emphasis is placed on a good combination of hard work and plenty of fun within a framework of discipline and good manners. The balanced curriculum includes Mathematics, English, History, Geography, Science, IT, Art and Craft, Scripture, Current Affairs, Music, Physical Education and Drama. French is taught throughout the school. Individual attention encourages the pursuit of high academic standards and we are proud that our children gain places at their first choice of senior or prep school, including Colet Court, Sussex House, St Philip's, Downe House, Benenden, Queen's Gate, Godolphin and Latymer and Francis Holland. Every class has some form of Physical Education each day; in the gym or playground, local netball court or park. Football, netball and rounders are played. After school activities include swimming, judo, ballet and drama. Music is a strength of the school with visiting instrumental staff and a high standard of performance. Parents are encouraged to be involved with the school through Open Assemblies, Parents' Discussion Groups, the Parents' Committee and regular meetings with the teachers.
Redcliffe Robins is our nursery class for children between the ages of 2½ and 4 years with a specialist Montessori-trained teacher and access to all of Recliffe's resources and facilities to help prepare the children for entry to the main school. Each day has a balanced timetable of language work, mathematical skills, art and craft, music, drama and PE with ample opportunity for structured free play and the development of social skills.
Children are assessed at three years of age for entry at four. Entry for subsequent years by test. Tours of the school are held weekly during term-time by appointment with the school office.
Redcliffe School Trust is a registered charity and provides a high standard of education for children within a caring environment. (Charity No: 312716).