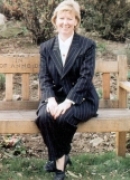 Mrs V Keller-Garnett, MA
Established in 1567 this ancient boarding residence (classified as Outstanding by Ofsted) forms part of the large, successful and over-subscribed Ashby School which has International School status. The school has been awarded two Specialisms in Technology and Modern Foreign Languages, with a flourishing and extremely successful Sixth Form.
Ashby School is very well-equipped and set at the edge of an attractive market town almost in the Heart of England within easy access to motorways. The school offers excellent learning facilities, incorporating the latest technology in the classroom environment. The school has invested in new buildings for Science, English, Art & Design and PE and an impressive new Sixth Form Centre.
School House, the boarding residence is set in its own grounds in an attractive Georgian House. The House is beautifully furnished and offers an attractive 'family' atmosphere. An investment of almost £3 million has recently seen the boarding residence expand with additional individual and twin en-suite rooms. The new building also incorporates an impressive number of recreational rooms for boarders, including a cinema room, Sixth Form kitchen and high specification lounges.
On-site facilities at School House include a large Sports Hall, all weather pitches, a 25-metre indoor swimming pool and access to a fully equipped gym, drama studio and theatre.
Results for A level are consistently high with over 98% pass rate. A high percentage of passes are at grades A* and B. There are in excess of 35 subjects to choose from at Advanced Level, including applied A Levels such as Engineering, CISCO and ICT. Ashby School also offers Open University courses to suitable students. GCSE results are also very impressive and well above the national average.
Entry is by interview not examination. The most important criteria for selection are a willingness to live happily and effectively in a society of boys and a wish to contribute hard work and enthusiasm to the School and School House.
Recent inspections have commented on the family atmosphere and the close personal relationships and support which are engendered here. Ofsted has classified School House as "Outstanding" stating "The atmosphere in the house is extremely positive and reflects the care and support provided….Boys present as really caring about each other and their house, which reflects how well they are cared for themselves….. Boarders benefit from an excellent level of individual support provided by all boarding staff. This is a particular strength in School House."
We have very competitive fees and with a long and successful tradition of boarding. To find out more about this family of boys in the Heart of England please contact John Williams Tel: 00 44 1530 413759, Fax: 00 44 1530 415241,or email schoolhouse@ashbyschool.org.uk.