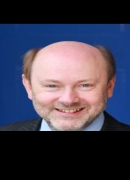 Mr Ian Wicks
As the only independent prep school in Durham, the Chorister School provides the opportunity for girls and boys aged 3 to 13 to mature and develop within a secure, family atmosphere. Comprehensive before and after school care is available from breakfast to evening tea and flexi-boarding is a popular option.
The school is an oasis of calm in the middle Durham city. Fully co-educational and steeped in history, the school combines the very best of the traditions of a truly independent prep school with the best of the resources and teaching methods of the twenty first century . The school is proud of its pupils, for their impressive academic achievements, for their kindness and consideration, their generosity of spirit and their respect for others. Education of the whole child is a key tenet which runs throughout the school.
For the busy family the Chorister School offers before and after school care, and an impressive range of after school clubs and activities. Full-time, weekly or flexible mid-week boarding is also available.
From the first day they enter the new nursery to the day they are ready to leave for senior school at 13 children are offered the opportunities to succeed and excel wherever their skills take them. With a broad curriculum and a wealth of extra-curricular activities from sports to film club we offer something for every child. Many children win awards and scholarships to senior schools and in the past 12 years every child has won a place at their first choice school. From music to maths, French to fencing the Chorister School will find your child's forte.
Scholarships are offered at Years 6 and sibling, clergy and armed forces discounts are available. Generous bursaries are also available for the boy and girl choristers who sing with the Cathedral Choir. Why not visit and see for yourself at one of our Open Mornings or ring for an appointment at your convenience.