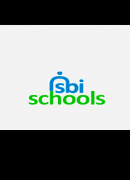 Christine Cunniffe
LVS Ascot is an all-ability, co-educational day and boarding school of around 870 pupils aged 4-18. It is a through-school so pupils can begin their school career at LVS Ascot at age 4 and remain there until they complete Sixth Form.
The school is located on a bright and spacious site amongst 25 acres of landscaped gardens and playing fields. As one of the most modern boarding and day schools in the UK, the purpose built campus provides excellent facilities in a safe and stimulating environment, including a sports centre with indoor swimming pool, fitness centre, sports hall and all-weather sports pitch, dance studio, medical centre, a 300 seat theatre, drama studio and a music technology suite with recording studio, plus a Learning Resource Centre and over 500 networked computer workstations.
Both the Infant & Junior and Senior school follow the National Curriculum, but with the added feature of a wide range of GCSE, A Level and Vocational options, catering for each individual pupil's strengths. An extensive range of activities and extra-curricular clubs and societies underpin academic studies by providing opportunities for pupils to extend their horizons in team sports, drama and music, visits, clubs, hobbies and interests.
Pastoral care is a great priority at LVS Ascot. In the LVS Ascot Senior School, each child is allocated to a house, and within that to a tutor group. House Masters and Mistresses, supported by teams of tutors, oversee the welfare and development of their pupils. In the LVS Ascot Infant & Junior School, pastoral care is undertaken by the children's class teacher. Students are encouraged to give of their best, whether the goal is university entrance, success at GCSE, honour on the Sports field, artistic endeavour, or coping with the trials and tribulations of growing up. LVS Ascot aims to develop 'caring, confident citizens' for the future.
Academic Scholarships and Bursaries are available - please request further details. Our special arrangement with the HM Forces enables us to discount our fees by 10-20%.