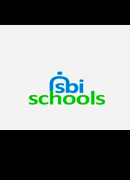 Robert Stewart
I'd like to offer you a very warm welcome to the Oratory Preparatory School, where we provide an enriched education to boys and girls aged 2 to 13. Set within 65 acres of Oxfordshire countryside with outstanding facilities, we nurture happy, balanced, confident and inquisitive children.
Our commitment to the pastoral care, wellbeing and all-round development of each child, combined with an ethos of broad-minded and inclusive learning are at the core of the school. This can be felt within every classroom, playground and beyond, from nursery to Year 8. We strive to strike a balance between encouraging children to step out of their comfort zone, seek adventure and develop resilience, while ensuring that they feel fulfilled, secure and supported, particularly by our dedicated Pastoral Care team.
Our pupils benefit from an education focussed on self-expression through sport, music, art and drama. All of these are central to the confidence and self-discovery of our children. This is supported by our surroundings, as the pupils can make the most of our grounds to engage with outdoor learning in our extensive woodlands, lawns, adventure playground and beyond.
The Catholic values of kindness, compassion and forgiveness lie at the heart of the school, to shape the moral awareness and convictions of the children. In all that we do and teach, our children grow and learn under our founder's motto of 'Cor ad cor loquitur' – Heart speaks to heart.