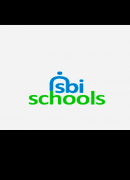 Kyna Adkins
King's Magna Middle School for Boys and Girls 10-14 years ~ day, weekly or full boarding Our class sizes are smaller than many other schools which enable us to devote the extra time and energy to ensure that children, across a wide level of ability, achieve outstanding results. Because we share our campus with the senior schools, the number of sports and activities we do is huge. We offer a wide range of after school activities and weekend trips which are open to day and boarding pupils. We pride ourselves on being a very happy school. Every child matters and this shows in what our pupils achieve.
Our staff are committed and are really concerned about what happens to our pupils. When necessary, sensible and fair discipline puts a wayward young person back on course. In essence our community is a family. We encourage pupils to become more independent and take on more responsibility as they go through school. King's Magna, as a middle school, is an ideal place for this to happen, as it is safe and secure. This provides an ideal setting where any pupil can succeed.
King's Magna is not, nor does it have any desire to be, large. As you would expect, class sizes are small and our teachers are able to give every pupil a high degree of individual attention.
Year 6 pupils are mainly class taught but have specialist teaching in French, art, DT, drama, and PE. Classes are set for English and maths as past experience has shown that pupils benefit from this arrangement. Key Stage 2 tests are taken by year 6 pupils. The test results of Year 6 are, as you would expect, regularly well above the national average. We are very proud of all of our students. Our objective in the early years at school is to identify each pupil's strengths and weaknesses and ensure that each pupil receives a broad and balanced curriculum in order to develop the whole child.
From Year 7, pupils enjoy a broad-based programme of lessons, taught by specialist teachers, including English, maths, three sciences, music, drama, art, design technology, HE, 3 languages, embedded Information Technology, geography, history, personal development and numerous sports. Setting classes in most subjects from year 7 to 9, according to ability, enhances the effectiveness of lessons, and, in our experience, is welcomed by the pupils.
King's Magna welcomes pupils from Year 6 to Year 9 who share our philosophy "To be the best that I can with the gifts that I have".
Classwork goes well beyond the requirements of the national curriculum, to provide a breadth of stimulation and enjoyment which helps every pupil to discover the joy and value of learning, the more to reap its benefit in later years. Every year group in King's Magna has an Enterprise day, which is business based. Pupils develop skills in team work, public speaking, retailing and advertising. Visitors are also invited into school to enhance the curriculum as pupils experience living in medieval times or being a writer for a day.
We are very keen that parents do not feel excluded from the very effective working relationships which develop between teachers and pupils in schools of high academic quality such as King's Magna. Parents are a vital force if every pupil is to reach their full potential and we involve them fully.
Each pupil's progress is monitored on a regular basis by their teachers, with a series of assessments being awarded periodically. Each half term a detailed assessment report on progress, regarding development in every subject, is given to pupils and parents, to keep everyone well informed. There are also two opportunities during the year to meet with subject teachers and discuss any progree and aspirations. At the end of the year a full report with comments from academic teachers, form tutors and the Head of School is issued.