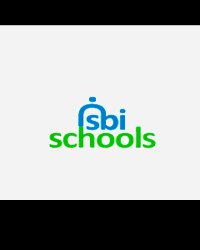 Mr David Brazier
Founded in 1975, the school offers a distinctive education for boys aged 11 to 18. The school believes that education should be an intensely human activity, and a civilizing influence. It has a philosophic approach to life skills and academic excellence. There is an entry direct into the Senior School at 11 and 13 from both State and Independent schools, and also at 16 for A Levels.
In addition to a wide range of classroom subjects, the school has certain original features: spiritual and moral values are introduced via philosophy and meditation; the teaching of philosophy emphasises the fundamental unity of all religious faiths; classical languages are restored to their traditional prominence; and boys are introduced to the best of art, music, literature and drama. Six well-equipped and modern laboratories support an enthusiastic and successful Science Department. Senior boys take a full range of GCSE's and the Sixth Form take a minimum of 4 AS subjects in the first year and 3 A2s in the second year. Every boy has three games afternoons per week and an Adventure Pursuits programme is strongly encouraged (Duke of Edinburgh, Sailing, Climbing, Cadet Unit and D of E).
Cultural visits: All boys go on an adventure week in Year 7, explore Classical Greece in Year 8; spend a week devoted to Shakespeare in Year 9 and go to Florence and Lucca in Year 10 to give them an insight into the best of European culture and to participate in a special leadership programme.
Academic standards are high with almost all Sixth Formers going to university.
The school aims to build sound character, nourish talent, enrich personal vision and turn out warm-hearted, level-headed young men of independent mind and a desire to serve.
In September 2010, the school relocated to a magnificent Victorian-Gothic building set in 32 acres of grounds in Ashford, Surrey, TW15 3DZ. 3.6 million pounds was spent on refurbishment and redecoration throughout: a new Dining Hall, stunning 6th Form Centre, extensive Library, new Drama Studio, state of the art Science Labs as well as expanded sports facilities.