Word From The Head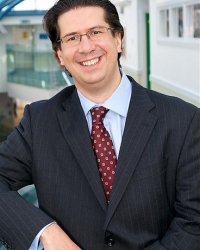 Kevin Knibbs
I wish you a very warm welcome to Hampton, a happy and vibrant independent day school for boys aged 11 - 18. For over 450 years, Hampton School has been helping boys to fulfil their potential and realise their aspirations.
We are pleased that our examination results and university entrance record consistently rank among the very best in the country.
In 2016, we were delighted to achieve an outstandingly positive report from the Independent Schools Inspectorate with inspectors awarding the school the highest judgement possible in each category assessed: i.e. 'exceptional' for pupils' achievements and learning and 'excellent' in all other areas. Among the conclusions ISI inspectors commented that 'the School achieves its aim to produce mature, confident yet grounded young men who are a positive force in the School and the wider community."
We are a lively, friendly and caring community, where innovative teaching is underpinned by strong shared values and complemented by outstanding pastoral care. We aspire to enable our boys not only to make sense of the world but also to want to go out and improve it.
However, we are not all about hard work. The extensive co-curricular programme forms an essential part of the balanced education which Hampton provides. There is a vibrant creative programme and a superb Performing Arts centre supports impressive music and drama provision.
The School has a much-envied reputation for excellence across an unusually wide range of sports. Boys benefit from first-class coaching, superb on-site playing fields and a state-of-the-art 3G sports ground. Particular strengths are cricket, football, rowing, rugby, tennis and chess, with many boys represent their county or country in their particular sport.
I warmly encourage you to visit us, with your son, to see what we have to offer and to speak with me, my colleagues and especially the boys.
05-10-2023 - Visitor Event
Our Visitor Events are the ideal way for you and your son to find out what makes life at Hampton so special.

Each event will begin with a presentation from the Headmaster and other senior staff. This is followed by the chance to put your questions to a panel of current pupils in a Q&A session. You will then have a tour of the School with one of our current pupils and the event concludes with refreshments and the opportunity to talk to key members of staff.
19-10-2023 - Visitor Event
07-11-2023 - Visitor Event