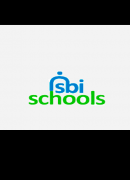 Luke Gollings
You only have one childhood. It has to be the best. These key statements underline all that we do at Castle Court.
Castle Court is a mixed day prep school for children from the ages of 2 - 13. Its core aim is to provide a fully-rounded education - academic, sporting, musical, artistic - in a beautiful, natural setting and a happy atmosphere. The purpose-built nursery is bright and welcoming, and prepares the children naturally for their step up to Reception. The youngest children share all the school facilities with the seniors, as well as the beautiful grounds.
The older children thrive in all areas of school life: over the last year 21 boys and girls have won academic, art, drama and sports scholarships to their Senior Independent Schools, and 10 pupils passed the Grammar school entry tests. The normal curriculum includes English, Mathematics, Science, French, Latin, History, Geography, Religious Studies, IT, Design Technology, Speech and Drama, Art, Music and Sport.
Highlights in the sporting calendar have recently included three hockey teams becoming County Champions and the boys winning the National Prep Schools Championships, bringing the trophy home to Dorset for the first time. Sport provision has been further helped in recent years by the top-class astro - the size of ten tennis courts - which can be used for cricket as well as hockey. Other sports taught in the school include rugby, netball, rounders, athletics, swimming, gymnastics, tennis and cross-country running.
The IT provision is second to none, with all children from Year 3 having iPads, and all classrooms having interactive white boards. All this is supported by a state-of-the-art PC lab. The design and technology and art area have been rebuilt in recent years; and this breadth of experience is supported further by the drama and music team who help the children to produce a variety of work to the highest standard. Currently the music department manages an Orchestra, Band, Choir, Rock Group, as well as six smaller ensembles and regular orchestral courses.
A new sports hall was opened in 2017.
A recent review written for 'The Good Schools Guide' concluded with the words: 'This is a kind, gentle school which inspires in parents admiration and affection in equal measure. It is as good as it gets.'