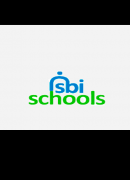 Mr Stefan Anderson, MA (Cantab) BMus ARCM
Tring Park offers exciting educational opportunities for pupils who show talent in one or more of the Performing Arts and we are committed to ensuring that all pupils fulfil their potential. The School is set in 17 acres of attractive and secluded parkland and the main house was formerly a Rothschild Mansion.
The School accommodates over two hundred boarders and over 90 day pupils and aims to provide an environment ideally suited to the teaching of the Performing Arts, combined with academic study to the highest level.
Tring Park is part of the Music and Dance Scheme, funded and administered by the DFE, and places are awarded annually under this scheme for talented classical dancers. A number of Dance and Drama Awards are available for the Sixth Form dance course.
Up to the age of fourteen all pupils study Dance, Music and Drama combined with a full and vigorous academic curriculum. The pupils all study eight or nine GCSE subjects plus the IGCSE, combined with either the Dance or Performance Foundation Course. In the Sixth Form pupils may study 3 or 4 'A' Levels or a BTEC in Performing Arts combined with the Dance, Musical Theatre or Drama Course. Academic study receives equal emphasis and the department provides a broad and balanced curriculum for all pupils. Following success in the 'A' level examinations, many of our Sixth Form pupils proceed to higher vocational or academic studies at universities and colleges. For others, the opportunity to perform becomes a reality immediately.
For those entering the Dance Course, we believe in training the whole dancer in body, mind and in artistic understanding. Dancers are encouraged to fulfil their own individual potential and each pupil's progress is monitored carefully.
Sixth Form pupils joining the Drama Course will undertake an intensive and wide-ranging preparation for either direct entry into the theatre, further training at a Drama School or, with appropriate 'A' levels higher education on a relevant degree course.
The Musical Theatre Course for Sixth Form pupils is designed to extend the skills of the all-round performer and to focus them in this popular entertainment area.
Throughout the School, pupils have frequent opportunities to present work in the Markova Theatre and external venues in London and in major regional theatres. There are regular public shows given by junior and senior pupils. The range of work undertaken provides pupils with the opportunity to become versatile and able to communicate skilfully, whatever the chosen field.
Individual appointments are made to visit the School and auditions are held on a regular basis.