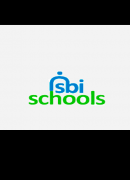 Rob Morse
Aysgarth Preparatory School was founded in 1877 as a boarding school to prepare boys to go on to public schools all over the country such as Harrow and Eton. This is still the aim of the school today, indeed, the school sends more boys to the leading boarding senior schools than any other school in the North. The Staff at Aysgarth School believe strongly in the value of boarding as a means of developing a boy in every respect - to be happy, confident, courteous, independent and ambitious. Employers today look for these characteristics as well as the academic excellence that the school provides.
The focus of the curriculum is the building of firm academic foundations and the encouragement of intellectual curiosity. The curriculum is broad and the school group boys by ability to enable them to develop at the appropriate rate. Boys are taught by subject specialists after the first year and class sizes are small. In 2015 our leavers went to a number of public schools including Eton, Shrewsbury and Ampleforth. The school provides tuition for Common Entrance and preparation for scholarships.
In addition to academic achievement the school encourages boys to take part in sports and arts activities. Music lessons are available and many boys are involved in the school choirs. The school also provides opportunities for theatrical and artistic endeavours. Sports activities make use of the excellent facilities at the school including pitches for rugby, football and cricket and an all weather, floodlit pitch plus a heated indoor swimming pool and an indoor sports hall. Complementing these activities are a wide range of weekend and evening events such as circus night and camping trips. To conclude, Aysgarth is a school where boys can be boys.
Within the school grounds is is a Pre-Prep and Nursery for boys and girls aged 3-8 years old. It offers the ideal environment for young children to learn and thrive. The children benefit from small class sizes, excellent teaching and a welcoming, homely setting. It makes the most of the extensive school grounds and the state of the art facilities on site. Children enjoy weekly swimming from the start of nursery, French from reception and take part in termly drama productions.