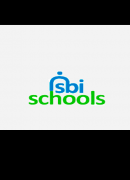 Jane Gandee
St Swithun's Prep School is a school in which every child is known, cherished and at the same time encouraged to be fearless.
In September 2015 we opened the doors to our brand new junior school, which provides a simply spectacular and inspiring teaching and learning environment. It is an environment in which pupils and staff have warm, respectful relationships. The children enjoy going to school and the staff relish having the opportunity to share adventures, interests and laughter.
While united in their enthusiasm and energy, the children are all individuals and we encourage them to sample a wide range of experiences so that they each develop individual passions. We look always to celebrate characteristics such as the ability to bounce back from disappointment, to show compassion for others, to rise to challenges and to keep a sense of perspective. We want your children to go home every evening with slightly grubby knees and tales of what they have done at school that day.
I would like to invite you to come and see first-hand how we put theory into practice.