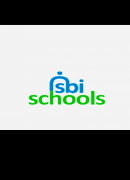 Martin Harris
Originally founded at Cheam, Surrey, in 1645 Cheam School is one of the oldest preparatory schools in the country. Sited in 80 acres of North Hampshire countryside convenient for Newbury, Basingstoke, Andover, the M3 (J6), the M4 (J12 & 13) and Heathrow, the school possesses excellent facilities. Small classes (Maximum size 18) ensure a good academic environment and children proceed to all major public schools; there are strong historical links particularly with Eton and Harrow. Dedicated Art, Design and Technology areas, a 30 station Information Technology department and a Science block (September 1996) are evidence of the ongoing commitment to the best in educational facilities. Due to rapid expansion a major building project is in hand, Phase 1 (new Music School, Classroom Block and refurbished Chapel) was completed by September 2001. A new Art and Design Centre including Pre-Prep Assembly hall and classrooms will be completed by September 2012. There is a strong support unit for those with learning difficulties or requiring remedial help. Drama and Music play a large part in school life and the multi purpose hall houses a permanent stage.
Refurbishment of the main boarding area has been completed. In a recent report the Hampshire Social Services remarked upon the school being able to offer 'the best in modern boarding practice'. Apart from the usual major team sports (including rugby, soccer, netball, lacrosse and hockey) an extensive range of other sporting and recreational facilities is available.
A big sports hall opened in September 2003. The heated outside swimming pool is large enough to use to learn the basic skills of canoeing and there are 6 all-weather tennis courts. A 9 hole golf course lies in the grounds and a woodland area finds boys and girls making their 'camps' in safety. The school has close links with the local community hosting several charity events and part of the Newbury Spring Festival programme as well as events staged for local primary schools.
A merger with Inhurst House School, at Baughurst, a Nursery and Pre-Preparatory School, enables education to be offered to children of both sexes, from 3-13. The schools co-located on the Headley site in April 1999.
Alumni - Lord Randolph Churchill; HRH The Duke of Edinburgh, KG KT OM; HRH The Prince of Wales.