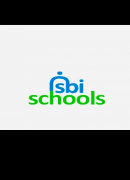 Christina Foord
Tormead School sets out to combine high academic standards with a wide extra-curricular programme, all underpinned by an emphasis on the pastoral care of the pupils allowing us to monitor carefully the progress and welfare of every girl.
Girls are encouraged to aim high and to involve themselves in a range of activities. The emphasis is on celebrating individuality and diversity, whilst placing much importance on tolerance, understanding and the ability to co-operate effectively and enthusiastically with others.
Through the House system, as form captains and in numerous other situations, girls have opportunities for developing skills of organisation and leadership, initiative and resourcefulness.
The curriculum provides a full range of traditional subjects. Computer facilities are excellent and all the girls have lessons in IT and design technology. There are numerous sports facilities on site but we also use Surrey Sports Park for hockey and swimming. A Performing Arts Centre is used for music and drama.
Work experience is arranged for senior girls and there are links with local and national firms through industry days and Young Enterprise companies. The Duke of Edinburgh's Award scheme with girls becoming involved in the local community, enabling them to apply their learning to life outside school.
The school sends girls on overseas expeditions every other year; recent trips have been to Vietnam and Zambia. Sixth formers also participate in the British Schools Exploring Society's expeditions to the Peruvian Amazonas or Svaalbard. Language visits to other European centres are a regular part of our programme.
The expertise of a talented and dedicated staff generates high academic results, the school is active and highly successful in sport (especially gymnastics in which we are national champions), drama, public speaking and music.
Entry is by examination and there are Academic, Art and Music Scholarships at both 11+ and for Sixth Form entry. For Sixth Form entry, entrants are normally expected to have a minimum of nine good GCSEs.
Bursaries up the value of full fees are available for 11+ and 16+ entry into the Senior School and are dependent on the level of parental income.
Please refer to our website www.tormeadschool.org.uk if you would like to know more. We hold regular open mornings which are published on our website, we would be pleased to welcome you and show you the school in action.
Telephone: 01483 575101
Fax: 01483 450592
Website: www.tormeadschool.org.uk
The school is a registered educational charity no 312657.
Alumni - Sandy Toksvig; Sarah Powell; Teresa (Terry) Stiasny; Rhiannon Chapman; Julie Gould; Rachel Solway.