Word From The Head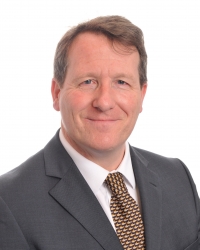 Tim Lello
'Inspiring Teachers, Inspiring Children'
Babington House School is an independent co-educational day school from 3 to 18 years, situated in a beautiful group of buildings on Grange Drive in Chislehurst, near Bromley.
It is an excellent school achieving amazing results and inspiring pupils from Nursery right up to the Sixth Form. Babington's Early Years provision has been top of the Bromley Borough league tables for three years running.
Our commitment is to provide an academic and well-rounded education with small class sizes which is tailored to the needs of our pupils, believing that bright children benefit from carefully monitored and well directed learning, where self-discipline is highly prized and where each pupil is known as an individual. This helps Babington House pupils grow into confident, accomplished, creative young people with emotional intelligence and high standards.
Babington is an academic school. Our academic, social and sporting endeavours are underpinned by core Christian values. There is a strong sense of community at Babington House.
The co-educational Senior School is academically selective with an Entrance Examination for Year 7 entry. In Babington's Sixth Form, the focus is very much on A-level study in small sets whilst at the same time providing the opportunity for work experience, which helps university applications stand out and provides great self-confidence.
Headmaster, Mr Tim Lello says "I am immensely proud to lead such a vibrant community. Babington House is an excellent school in every way. The boys and girls receive a first class education in a supportive and academic environment."