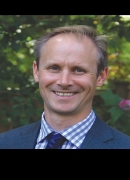 Mr Ian Pattison, BSc
Hurstpierpoint College Prep School shares a beautiful 140 acre campus with the Senior School and has joint use of many superb facilities (including 25m indoor swimming pool, fully equipped modern CDT centre, new 380 seat theatre, drama and dance studios, music school, large sports hall, three full size Astroturf hockey pitches,tennis courts and netball courts). Although the Prep School operates independently of the Senior School having its own timetable, staff, buildings and Head, the two schools work closely together to offer a first class programme of education for boys and girls from the age of 4 to 18.
The aim of the School is to provide an outstanding education in a secure and happy environment. The staff's overriding priority is to guide and inspire young people to develop their potential to the full, striving for the highest possible standards in the classroom, on the sports field, in the creative and performing arts and in a wide range of skills and activities.
The Prep School has a 5-day academic week. A full Saturday afternoon match programme runs throughout the school year.
The academic programme is based around key assessment points in the Lent and Summer Terms of both Years 7 and 8, and pupils are set in as many subjects as possible. This provides a strong foundation for the GCSE programmes which children begin when they enter the Senior School.
The Sports programme is extensive: Football, Netball, Rounders, Rugby, Cricket, Hockey, Squash, Swimming, Tennis, Basketball and Athletics. In addition there is a wide-ranging activity programme in place every day which caters for the interests of all pupils.
The Music and Drama departments are also very strong; about half the pupils learn musical instruments. The Preparatory School Choir performs at the weekly Chapel service and at many local venues. There are two or three musicals or plays each year involving many children throughout the School.
Fully trained first aiders look after the health of the children, referring them to the College Medical Centre where necessary.
Each year a number of academic and music awards are available at 11 . Awards may continue through to the Senior School, subject to satisfactory progress.
Hurst's Pre-Prep department for children aged 4-7, opened in 2001. It occupies a self-contained unit with a reception area and three classrooms, with dedicated fenced 'hard' and grass play areas.