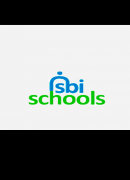 Constantin Court
Brantwood is an Independent Specialist School for up to 50 children and young people aged 7-19 with complex learning and behavioural needs including Autistic Spectrum Disorders / Asperger Syndrome/ Tourette Syndrome, ADHD, attachment difficulties and those deemed 'hard to engage' such as school refusers. We are a registered Children's Home and offer thirty eight or fifty two week provision. Placements within the school can be on a day or residential basis.
Brantwood is the newest member of the Ruskin Mill family and the first to offer full time education and care provision for young people aged between seven and nineteen years of age. Brantwood opened its doors to students in September 2011. For the past 25 years Ruskin Mill Trust (RMT) has pioneered innovative and experiential education for young people with complex learning difficulties. Ruskin Mill College has been graded as 'Outstanding' by Ofsted and has 'Beacon' status. The model at Brantwood will build on and develop the highly successful approach of its sister colleges located across the United Kingdom, providing the potential for seamless provision within the Trust from seven to twenty five years of age if this is deemed appropriate for the individual young person.
Curriculum
The curriculum at Brantwood has four distinct strands:
Steiner Waldorf Education - a holistic and inclusive approach to the developing child. We emphasise the importance of the distinct ways in which humans relate to the world through; thinking, emotions and physical activity.
Practical Skills Therapeutic Education (PSTE )- Young people can gain skills in real-life purposeful activities and confidence both in school and within the community and a wide range of qualifications according to their interests and skills.
The National Curriculum- students achieve appropriate, nationally recognised qualifications, e.g. GCSEs, NOCNs and BTECs.
Individual Therapies are incorporated into each timetable. The visiting school doctor and therapists work closely with staff and parents / carers to provide a range of services.
In addition the school provides:
• Placements in small classes and house groups (maximum 5 students) according to a student's needs and levels of skill and independence, with appropriate levels of support
• Opportunities to develop and improve living skills including: shopping, budgeting, cooking, cleaning, independent travel, developing social relationships and living and learning with others
• Engagement with the local community and help in planning leisure time and outdoor activities
• A diet rich in organic and / or locally produced food
• Involvement in festivals, other celebrations and social and cultural events within the school, the residential provision and the local and wider community.