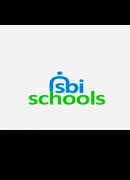 Mr Jonathan Taylor
At North Bridge House Canonbury we are dedicated to providing our students with an outstanding education and to developing happy, confident young adults with the skills to become future leaders. Thanks to our small class sizes we are able to tailor our teaching and support to meet the needs of every child.
With experts continuing to shed ever-more light on teenage learning patterns and the stages of their brain development, we believe that by effectively harnessing this research we can maximise the potential of each individual. Our work with the Teenage Sleep Foundation and Dr Paul Kelley from the University of Oxford has led us to introduce a later start time for our Sixth Formers, whilst Professor Sarah-Jayne Blakemore and Teenage Mental Health champion, Johnny Benjamin, have informed our pupil support programme and helped us, and the parent body, better understand our teens.
Our team of specialist and dedicated teachers, drawn from prestigious university backgrounds and with experience at some of the country's leading schools, provide the inspiration our pupils need to realise their academic goals. The focus on academic excellence is complemented by first class pastoral care and attention to the learning needs of every child. Both our experienced Learning Support Co-ordinator and SENCO are members of the school's Senior Leadership Team, thereby ensuring our commitment to an inclusive curriculum and teaching strategies attuned to the needs of the whole school community.
To broaden our pupils' interests and help them develop new and transferable skills, we offer a diverse enrichment programme - often in conjunction with our sister schools. This summer, for example, pupils are undertaking charity work in Malawi alongside their peers from our Senior School in Hampstead. Our timetabled enrichment programme includes activities as diverse as Mandarin and Yoga, whilst almost all of our Sixth Formers undertake the EPQ. We also host regular 'World of Work' events whereby students get to hear from - and question - specialists from a broad range of industries. These activities are not perceived as 'extra-curricular', rather they constitute an integral part of the overall educational offering.
Whether your son or daughter is looking to join in Year 12 or Year 7, our provision is built upon a commitment to understanding and meeting the needs of the individual child. For a real insight into what North Bridge House Canonbury has to offer, I encourage families and friends to visit us. Our teachers are always happy to discuss our provision and identify how we can provide the very best all-round education for your son or daughter.
Jonathan Taylor
Head Teacher
North Bridge House Senior Canonbury