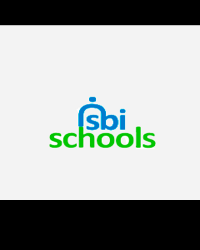 Mrs Jenny Brown
The adventurous scholarship that fired the School's founders over 125 years ago finds full expression in the school today. The Roman walls in our playground, the spires of St Paul's Cathedral and the glass pinnacles of the City reflect the school's long, proud history in the City and the high aspirations of its students. Girls step out of our doors confident and ready to engage and to shape exciting futures. They are ambitious and witty, diligent and principled.
Situated in the heart of the Barbican, City beats with the cultural energy and ambition of the Capital and the world beyond, through international school partnerships, exchanges, digital learning and with a diverse pupil body from every corner of the world. We relish all the benefits of our location: our immediate access to world-class galleries and theatres, being in the heart of the world's financial centre and hosting great numbers of eminent guest speakers. Our partners in the City, City of London Boys school, the City Corporation family of schools, livery companies and businesses in the City creates an unparalleled range of extra-curricular opportunity for our pupils.
The school is unashamedly proud of its stellar results in public examinations and our leavers' university destinations, but prouder of the scholarship of teachers and pupils that underpins them. Our outstanding results are kept in their place; they are welcome by-products of the real business of education: inspiring a love of learning and championing future thinkers. City Girls' School is a place of conversation, of curious, lively minds engaging with ideas and with each other. We enjoy and encourage education risk-taking: from Prep pupils mudlarking Thames-side, to hard-hitting discussion in whole school debates and probing questions in lectures.
This is an intellectually exciting place, but unstuffy, grounded and great fun. We are cosmopolitan, drawing pupils from a wide geographical area and offering significant numbers of means-tested bursaries. Our social and cultural diversity are central to the school's identity, creating a lively, warm and inclusive community in the heart of the City. Our excellent pastoral care translates into happy, thoughtful and unaffected girls, who respect each other and love their school. City Girls are proud of their learning and of themselves.
Our aim at City is to empower young women, champion future thinkers and celebrate the power of difference. We would love you to be part of it.
I hope to be able to welcome you to the school in the near future.