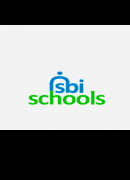 Mrs Lucy Elphinstone
In the last decade, Francis Holland Sloane Square has become a byword for creativity, innovation and enterprise. Ours is a distinctive voice calling for young people to be prepared for a fast-changing and uncertain world by discovering resilience, imagination and emotional intelligence.
Now more than ever, we need to think outside the box. Already famed for our outstanding pastoral care, complemented by the dramatic upward trajectory of our academic performance, we are now the school for developing clever problem-solvers, innovative engineers, talented creatives and eager entrepreneurs. In short, our dynamic teaching, flexing off a springboard of spiritual care and emotional wellbeing, is producing some of the most talented and enterprising young women of this generation. Our girls learn to take risks and be fearless. Social justice and proactive care in a fractured world stem from children learning to give and to serve with humility, courage and determination to make a difference. With all their might, their talents and their will, our pupils go out from our School prepared to be the game-changers.
Lucy Elphinstone
Headmistress