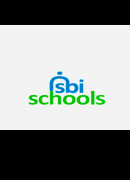 Harriet Connor-Earl
"A non-selective school...high-flying results at 11 ." - Good Schools Guide
St Mary's School Hampstead provides an outstanding and inspirational Catholic education to girls from 3-11 years.
St Mary's School celebrates the uniqueness of every pupil and their achievements. The rigorous, challenging curriculum places a strong emphasis on high academic achievement within a culture of care and support.
The School aims to instil four key habits of learning in their pupils. The children are encouraged to be risk-takers, not only in their play, but also in their learning. They are also taught to be resilient and not to fall at the first hurdle. Staff ask the children to make mistakes because in the process of challenging themselves, they make more academic progress and in turn excel not only in the classroom, but in their own self-confidence. The girls at St Mary's School are respectful, not just of each other, but of themselves. Finally, pupils are encouraged to be reflective.
Computer Science and digital literacy skills are integrated superbly within the classroom. Technology is used to support and enhance all curriculum areas and learning from Nursery to Year 6.
The new Global Learning Centre includes a cutting-edge Engineering and Robotics Lab, Virtual Reality Launch Pad, Art and Design Studio as well as a Green Room. This modern, innovative centre has been specially designed to promote STEAM at St Mary's School and provide the girls with advanced skills for the next stage of their education. STEAM is a holistic approach that brings together Science, Technology, Engineering, Art and Maths into pupil's learning.
Music, drama, art and sports are also an essential part of life at St Mary's School and involve everyone. Children demonstrate great enthusiasm and build valuable and social skills that last a lifetime.
St Mary's School is an unexpected oasis amidst the bustle and activity of Hampstead. The outdoor space at St Mary's School is extensive, and the leafy playground makes it easy to forget you are in London. The children in Nursery have their own dedicated garden, aptly named 'The Secret Garden', where they can dig in the mud, play at the water tables, dress up and spend time in the sensory room.
Leavers achieve impressive results, gaining offers and Academic Scholarships from the best schools in the country, including Channing School, City of London School for Girls, Francis Holland School, Highgate School, North London Collegiate, South Hampstead High School and St Paul's Girls' School.