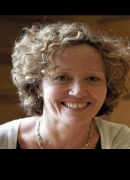 Mrs S Piper, BA (Hons)
Head: Mrs S Piper, BA (Hons)
Non-Denominational, co-educational, Preparatory, Pre-Preparatory and Nursery school.
Age range 2.5-13. Number of pupils - 543.
Termly fees: Nursery full day: £5,250, Pre reception and reception: £6,310, Y1-Y8: £6,825
General: The School is situated in lovely grounds in the heart of Hampstead with their own walled grounds. The aim is to achieve high academic standards whilst developing enthusiasm and initiative throughout a wide range of interests. It is considered essential to encourage pupils to develop their own individual personalities and a good sense of personal responsibility.
Curriculum: The central themes of the curriculum are the traditional subjects of literacy and numeracy. The combined sciences form an increasingly important part of the curriculum as the children grow older. Expression in all forms of communication is encouraged with classes having lessons in Art, Music, Drama, Computer and Design Technology, Physical Exercise and Games. Much encouragement is given to pupils to help to widen their horizons and broaden their interests. The School fosters a sense of personal responsibility amongst the pupils and has a warm family atmosphere.
Entry requirements: The offer of places is subject to availability and to a 'getting to know you' session for Nursery entry. Children entering the school aged 6 will be asked to do a written entry test.
General: Some quotes from ISI Inspection report: 'Devonshire House Preparatory School Early Years Foundation Stage is an outstanding setting.' 'The pupils' overall achievement is excellent and fulfils the aims of the school in providing an academic education that allows each pupil to achieve his or her full potential.' 'The quality of teaching is excellent and makes an outstanding contribution to pupils' achievement.' 'Pupils are successful in passing entrance examinations for selective senior schools, with many being awarded scholarships.'