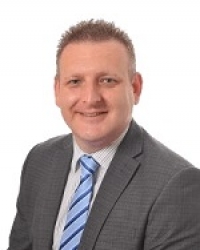 Philp Soutar
Rosemead is a happy, caring school. Boys and girls are encouraged to achieve high standards in all that they do. The majority join the school at age three, four and seven years and transfer to a range of independent and selective maintained schools at age 11 years. Rosemead has a very successful academic record.
The National Curriculum is the basis of our academic programme and in addition French is taught throughout the school. The school is well equipped with multi-media PCs and the Internet.
Music is a strong subject with opportunities for children to learn orchestral instruments and the piano. There are many music groups as well as the choir and orchestra. Ballet and modern dance are popular extra activities.
There is a full programme with specialist PE staff who organise a range of after-school clubs and sports fixtures. All pupils aged 6 attend swimming lessons throughout the year.
Classes make frequent educational visits including a residential field studies visit in Year 3. A school holiday at Easter is always arranged.
The school is unusual in being governed entirely by parents. There is plenty of opportunity for parents to be involved in school events.
Admission is by interview at age three years and subsequently by interview and assessment at 4 and 7 years.
Rosemead is a registered charity which exists to provide education for children. Charity No 268482.