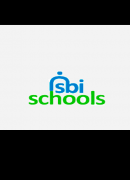 Mr Sebastian Hepher
Eaton Square School is one of the few co-educational day schools in Central London.
The School offers nursery education (2½ - 4 yrs) through Pre-Prep (4 – 6yrs) to Preparatory (6 - 13yrs).
With small classes and focused teaching the School embraces modern technology with new classrooms equipped with interactive whiteboards linked to a school-wide PC network.
Pupils are encouraged to participate in a variety of activities including school plays, annual skiing trips, yoga classes, trips to Historic Italy, outward bound in East Sussex, day trips to France and exchange visits, musical evenings, charity fundraising, swimming galas, sports days, sailing, tennis, theatre and museum trips.
Traditional values are upheld with particular emphasis on respect for others and manners. The school offers a caring environment and fosters a strong feeling of community.
Pupils are prepared for entry into both selective London day schools and leading boarding schools such as St Paul's, Westminster, Eton, Downe House and City of London Girls' School.
Visits to the School are arranged by appointment on Tuesdays and Thursdays.
For further information please contact the School Registrar Penelope Sticher on 00 44 (0) 207 821 4932 or Email: admissions@eatonsquareschool.com