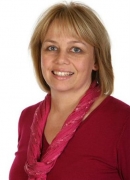 Helen Rigby
Established in 1909, Wilmslow Preparatory School is the only independent all-girls preparatory school in the area, providing a full academic and social programme for day girls from 2.5 to 11 years.
Occupying excellent purpose-built accommodation in the heart of Wilmslow, the School has attractive, well equipped classrooms, as well as an assembly hall, science laboratory, IT centre, art room, music room, speech room and two well stocked libraries. Outside, there is also a tennis/netball court, ample play areas and a new sports hall.
The girls usually start in the small, caring environment of our Nursery, where they take part in varied activities, designed to ensure that their first steps into school life are happy and creative ones, whilst gently laying solid educational foundations.
In the Lower School, emphasis is placed on literacy and numeracy. At the same time, a much wider range of skills is developed through a broad timetable which includes Science, History, Geography, French, RE, Art, Design Technology, ICT, Drama, Speech, Music, PE and Games. All the girls also spend time in our IT Centre, using modern networked PCs.
Already achieving beyond national expectations, their education in the Junior School expands, with increased emphasis on specialist teaching. Even higher levels of achievement are expected and attained. By Year 6, our girls are fully prepared for the examinations which will allow them to choose the Senior School that best fits the talents they have developed over their time with us.
Sport is important at WPS. Through regular PE lessons and a busy extra-curricular programme, the girls enjoy team games, such as hockey, netball and rounders, plus a wide range of other sporting activities including athletics, cross-country, judo, fencing, badminton and dancing.
Art, Music, Drama and Speech are highlights in our daily timetable. In the purpose built art room, the girls enjoy creative activities from painting to pottery; the School Orchestra and Choirs perform regularly and compete successfully in many competitions; School plays are popular with the girls and audiences alike; and the girls enjoy great success in the annual English Speaking Board assessments.
School trips feature strongly on the calendar – to the theatre, concerts and places of educational interest – the highlight being a week in France for the senior girls, to practice their language skills and develop a real sense of independence. Girls can also join school clubs, including History, Art, Yoga, Computer and the Book Club.