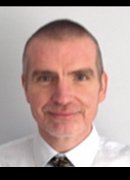 Martin Carter
The choice about which school to send your child to is an extremely important one for any parent or carer. We hope that this prospectus will provide you with the necessary information as to why Rowden House could be the right place for your child.
We provide individualised care and education programmes for children and young people aged 11 to 19 years, with severe learning disabilities and challenging behaviour.
We are able to offer a range of placement options including:
Day Placements
52 weeks residential - Full residential care; our sites are registered children's homes
38 week residential - Part time residential care
39 to 51 week residential - where there is a need to provide additional residential support to meet the needs of the young person and their family
Our facilities and collective knowledge and expertise enable us to guide our youngsters through long term programmes of formal and informal education and development.
We encourage all our children to develop a positive self image, promoting their ability to express their personal preferences through informed choice. This develops confidence enabling people to realise their full potential and grow into happy and healthy adults.
The only way to be sure about which school is right for your child is to see for yourself. Please contact the school to arrange a visit or ask any questions you may have.