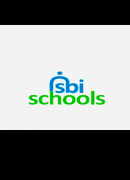 Miss R J Oxley
Tower College was founded in 1948 by Mr and Mrs Charles Oxley. Their daughter Rachel continues the family tradition of providing Excellence in Education and the highest level of care.
We cater for 400 boys and girls of 3-16 years. In March 2012 our new Nursery, Tower Tots, opened caring for children of 3 months to 3 years, from 7am to 6pm.
Five coaches bring pupils from Ormskirk, Rainford, St Helens, Warrington, Runcorn, Widnes, Liverpool, Huyton, Knowsley, Prescot, Newton and Haydock.
We have a Breakfast Club for those who need to arrive early, and a 'Twilight Zone' after-school facility where pupils can work, rest or play after having refreshments, for parents' convenience. We also have a full programme of Extra Curricular Activities.
Our fees range from £2113 for full-time Pre-Prep, (part timers pay for time used only) , and Lower school and £2458 for Middle and Upper Schools, with discounts for siblings.
Our Pre-Prep pupils thrive in their newly built stimulating environment. Throughout the school our pupils are nurtured and encouraged by a team of dedicated, well-motivated staff. There is a great rapport between all departments from Nursery to Year 11 and all of the Staff are delighted when, every year, we receive excellent GCSE results.
Once again, all of our candidates did very well. The average number of passes per pupil was 10.3 subjects. Our percentage pass rate was 98%.
Although it is very rewarding to be ranked so highly in terms of examination success, Tower College is more proud of the character and confidence of the caring young adults who have gained so much from a Tower College education.