Word From The Head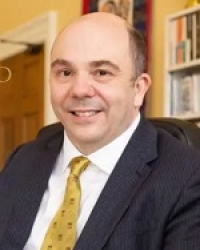 Dr Michael Truss
Concord College is a very exciting place to be a young person. The beauty and tranquility of its stunning campus in the English countryside provide a perfect backdrop for an international community of like-minded people to study and to grow. Our community shares a culture of excellence and joyful learning infused throughout with the rigour, kindness and creativity that are expressed in our aims and reflected in our efforts every single day.
Our academic standards are unashamedly high: Concord students love to learn and are ambitious for their futures. Here they are able to pursue their dreams in a safe, calm and supportive place where ideas can be shared and where inquisitiveness and independence of thought are celebrated. Our students' hard work is rewarded with outstanding GCSE and A Level results, and Concord is annually ranked very highly in UK school league tables. More importantly, however, Concordians go on from here equipped to thrive at the best universities in the UK and around the world.
Excellent results give our students the ability to continue to access the very best opportunities when they move on to the next stage of their lives, but results alone are not what sets Concord apart. Concordians live and learn in a diverse, vibrant and truly international community supported by outstanding academic and pastoral staff. They have daily opportunities through our extensive co-curricular, sporting, arts, social and cultural programmes to develop hugely important skills in communication, teamwork and social responsibility. The result of this is that Concordians are overwhelmingly confident, empathetic, respectful and tolerant. Most importantly of all, it means they are happy: you will find many smiling faces here.
Children make friends for life at Concord, and join a very active and mutually supportive global community of alumni that stretches across generations: they are Concordians for life. I am delighted to welcome you to Concord. Please do come and visit, talk to our inspirational students and get a feel for the wonderful, creative and uniquely joyful place this is.