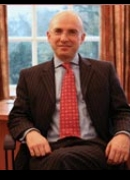 N G Hawkins, MA (Cantab) PGCE
Concord College is a highly academic independent international school in England for day and boarding students. We welcome students from all over the world and the local area into our vibrant and varied community.
Girls and boys between the ages of 13 and 19 enjoy fabulous facilities on our safe 80 acre campus set in the heart of the English countryside. We expect our students to achieve the highest standards and to gain entry to top universities in the UK. We also take care to nurture the individuality of students at Concord to develop their self-confidence. They are also encouraged to understand the needs of others and to respect the values of the Concord community.
We are very proud of the academic success of the students here at Concord. Here are some of our headlines from 2014/15:
2nd in the independent schools league table based on points per candidate in data provided by the ISC; 8th in The Times school league table (co-educational schools) and 14th in the Telegraph (all schools)
79% A*/A at A Level (95% A*-B grade)
19 students into Oxford and Cambridge
14 students into LSE, 17 to Imperial, 19 into UCL and to 9 to Warwick
21 students into medical schools
70% of Concord's 2015 leavers are now attending UK Top 10 universities
Superb GCSE results with 47% A* & 79% A*/A
Academically, the results speak for themselves. Not only do Concord students produce astonishing GCSE and A level performances, but they also go on to attend top universities in the UK and around the world.
Education is more than just grades. Grades are certainly the 'passport' that students need to move on to the next stage of their lives and that employers will take account of in the future. But, the real art of education is to develop the confidence and self-worth of the young person holding the 'passport' that grades provide. Moral values and the soft skills of empathy, communication, team-working and time management are just as important to develop the confidence that is so central to any young person's future.
During July and August the beautiful campus, excellent facilities and expertise of dedicated teaching staff are made available to provide short, intensive courses in English as a foreign language or Science (Junior, GCSE or Pre A Level). The courses are suitable for students aged 9 - 17 years.