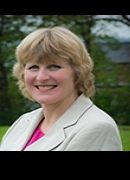 Dr Caroline Pascoe BSc (Hons) MSc
Dr Caroline Pascoe, Headmistress of Monmouth School for Girls
Energy, happiness and a sense that girls can achieve extraordinary things are at the heart of Monmouth School for Girls. With a mixture of day and boarding pupils, aged 7 to 18, it creates a real sense of community alongside a strong House system. Set in the beautiful Wye Valley, the school aims to provide the finest education possible and we are pleased to announce the introduction of a Year 7 Sports Scholarship.
Our extensive facilities, including science laboratories, theatre, music school and superb sports provision, offer girls outstanding opportunities to nurture their individual talents. Our pupils achieve marvellous things in music, art, drama and outdoor pursuits, with a vast array of concerts, theatre performances, expeditions and trips running throughout the year. The extra-curricular and academic opportunities available to our girls are further enhanced through our collaborative partnership with Monmouth School for Boys.
With 100% pass rate at A level now a regular achievement, most girls win places at their first choice universities to read subjects as diverse as medicine, law, languages, engineering and economics. We are passionate about inspiring the next generation of female engineers, and proud that our pupils have won national science and engineering awards for the last two years running.
Monmouth School for Girls offers far more than just good grades. Whether a pupil's passion is for sport, music, drama, photography, dance or CCF, we encourage her to reach the highest standard. At all ages, your daughter will be encouraged to take personal responsibility, to think for herself and to understand service to the community.