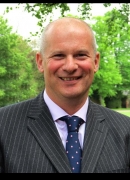 Mr Ian Silk
The years from age 7 to 13 are a special time for any boy.
A time to discover. A time to explore. A time to excel.
At Bedford Prep School we give our boys ample opportunity to develop in a vibrant and stimulating environment, which is shaped both by tradition and the exciting possibilities of the modern world.
Our teachers care deeply about their pupils and provide an exciting and stimulating curriculum. Whether it's music and the arts, science and technology, language and literature, or sports and games, boys are encouraged to learn new skills and embrace new experiences.
And while our academic traditions are very important to us, so is making sure that every boy reaches his full potential, builds his self-confidence and makes friends for life.
Ian Silk
Headmaster