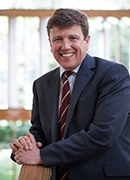 Mr James Hodgson
For boys between the ages of 7 and 18, Bedford School offers the opportunity of a lifetime. From the classroom to the sports field, in laboratories and theatres, on excursions and exchanges, boys are challenged academically, socially and culturally. They benefit from dedicated and highly qualified staff, and outstanding facilities. They learn exciting new skills and how to prepare themselves for a successful future. Whether boarding or day, boys thrive and happily interact in all areas of school life.
Central to life at Bedford School is academic excellence. Boys are encouraged to aspire to the highest possible standards and exceed their expectations. The school's success is demonstrated by a long history of impressive exam results at GCSE, A-Level and in the International Baccalaureate Diploma.
Bedford is also renowned for its strengths in the arts, music and sport. Drama has gone from strength to strength with the opening of the stunning new Quarry Theatre. First-rate art studios are available to boys to explore sculpture, photography, fine art and design. Musicians hone their talents in the dedicated Music School, one of the largest music departments in the country, where a high proportion of boys learn to play one or more instruments.
Bedford also has an enviable reputation for success in rugby, cricket, hockey and rowing. All boys, whether spirited amateur or elite sportsman, benefit from the superb sports facilities and expert coaching.
Generous academic, art, drama, music and sport (inc. golf) scholarships worth up to 35% of annual school fees are available.
We warmly invite you to join us at one of our small group tours in the summer term or for a private visit to see the school in action, meet the boys and staff, and get a flavour of life at Bedford School. Please contact Anna Stieger, Director of Admissions, for further information on 01234 362216 or email admissions@bedfordschool.org.uk.
Bedford School is part of The Harpur Trust. Company No. 3475202/Charity no. 1066861.