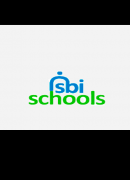 Nicholas Pietrek
We are a small school and that allows us to really get to know your sons. Teddy Roosevelt said "no-one cares how much you know until they know how much you care" and that is our starting point with the boys. We want them, above all else, to recognise that we care about what we are doing here because if they know that, they will work so much better with us. I am sure you can all think back to a teacher that made an impression on you when you were younger but I wonder if you remember as well what they taught you. The likelihood is that what you really learnt was your teacher more than the subject and it was the way that they engaged with you that really motivated and inspired you and enabled you to remember what they said and that was because they cared and they made you care. That is what we look to achieve with the boys here. Because they know that their teachers care they are motivated and ambitious.
I am always reminded of the story of when the Duke of Wellington visited some Men of war Ships and commented, "I see much shining metal but few shining faces". At Thorpe, our boys enjoy the education they are receiving here, they know that they will always be supported by the staff and there are no end of shining faces!
We take pride in our academic offering and since September 2020 our GCSE programme ensures that our pupils are genuinely being prepared for a rapidly evolving world where the GCSE subjects themselves are not going to be sufficient; looking to offer Mandarin, learning how to use social media responsibly, working with local charities, promoting an active lifestyle and developing resilience whilst also encouraging intellectual curiosity and independent learning – Thorpe House will be an exciting school at which to be on your education journey.
I suspect a number of you will have read to your children, 'We're going on a bear hunt'.
We can't go over it.
We can't go under it.
Oh no!
We've got to go through it!
It is a story about resilience and tackling challenges head on. The pressures placed on our children today are massive and so much greater than those we had to deal with ourselves when we were children. Social media in particular is a huge cause of mental health issues.
Aside from the fact that we do not allow the boys to have their mobile phones on them at school during the day, we take the issue of addressing mental health and developing resilience in the boys very seriously. It starts with emphasising the importance of the little things and getting those right. I make no apology for having high expectations of appearance and courtesy because those are easy to get right and they are the basis for starting to take pride in oneself. If you have pride in yourself you will walk a little taller, you will take more care with the presentation of your work, you will have higher expectations of yourself – and you will meet them – and all of this helps massively to develop confidence and assurance that will help tackle anxiety and mental health challenges. We also have a designated Mental Health and Well-being member of staff who is an integral part of the PSHEE programme throughout the school and also delivers lessons in Resilience and Positive Education.
We make sure we get the little things right because then the bigger things are not so daunting. Michelangelo said 'the greatest danger for most of us is not that our aim is too high and we miss it but it is too low and we hit it'; boys who lack resilience may just settle for what they know they can achieve but at Thorpe we encourage them to have that self-belief and resilience that will help them recognise that there are no limits to what they can achieve if they are prepared to embrace challenge rather than let it get on top of them.
If you would like to discuss the possibility of your son joining us, please do not hesitate to contact us and experience for yourself why Thorpe House is the first choice for our parents and their sons.
I look forward to meeting you and your son in the near future.
Nick Pietrek Signature