Word From The Head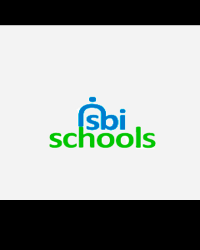 From Jonathan Belbin, Headmaster
We are an HMC independent ('private') day and boarding school for boys and girls of almost 1100 pupils aged 4 to 18. Our Preparatory School caters for the 4 to 11 year olds at one end of the village, whilst a brisk walk through our parkland brings you out into the Castle grounds which house the Senior School for 11 to 18 year olds. We are fortunate to have such an attractive campus, centred on Kimbolton Castle near Cambridge, which we purchased from the Dukes of Manchester in the middle of the last century.
While academia underpins all that we do, above all else, it is our warm, inclusive, family atmosphere which sets us apart. And that is not just us saying so, it is supported by favourable inspection comments too, including our most recent ISI Inspection report which praised almost every aspect of school life.
Kimbolton School has a rich history, stretching back over 400 years. Our staff are enthusiastic and dedicated. Our pupils are motivated to achieve their very best in all aspects of school life. We strongly believe that developing our pupils into well-rounded individuals is key, to which end we provide a wealth of opportunities in sport, music, drama and a wide variety of other pursuits across the whole age range.
Many of our pupils are able to trace their family line through generations of Old Kimboltonians. Having said this, we are also alive to the present and our 21st Century school embraces pupils from far and wide. Whether boarding or day, many of our current pupils have been with us throughout their learning, developing and moving through the school with their friends.
In the last decade we have seen many improvements to our facilities, the latest of which are a new entrance building and library at the Preparatory School and a new Science and Maths Centre at the Senior School. The latter was the final of many exciting new developments that we published in our last five-year School Development Plan. Our latest Plan is below and will shortly be replaced by our new one.
There are so many opportunities available to the Kimbolton pupil, do come and see for yourself. I would be delighted to meet you and I can assure you of a warm welcome.
30-09-2023 - Senior School Open Morning
30-09-2023 - Sixth Form Open Evening
06-10-2023 - Prep School Open Morning