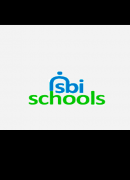 Mr Jonathon Belbin, BA FRSA
Kimbolton School aims to provide, within a disciplined and caring framework, a balanced education, designed to encourage pupils to develop their individual personalities, interests and potential to the full.
Kimbolton Castle, the former residence Katharine of Aragon and later, the Dukes of Manchester, is the School's main building and houses its 6th Form Centre. It is located in 120 acres of parkland in the village of Kimbolton and is an idyllic and safe setting in which children can thrive.
A pupil's progress is closely monitored by means of a thorough system of academic assessment and pastoral care with each housemaster assisted by a team of tutors. The School is noted for its happy family atmosphere, excellent pastoral care and strong academic results. As an inter-denominational school, the teaching is based on Christian values but is suitable for children of all faiths and backgrounds.
The principal games for boys are football, hockey and cricket, and for girls, hockey, netball and tennis. The School assists every pupil to find a sporting activity that they enjoy and will continue after leaving school. In the 5th and 6th form pupils may choose activities from over 20 on offer which include the team sports plus golf, aerobics, dance, clay pigeon shooting, sailing and canoeing. A first class Sports Complex, comprising of sports hall, gymnasium, weights room, squash courts, and activity room stands alongside two astroturf hockey pitches. There is also a modern 25 metre indoor swimming pool. Our popular Outdoor pursuits department offers canoeing (and has an impressive record in the marathon Devizes-Westminster canoe race), and sailing at nearby Grafham Water.
A wide range of extra-curricular activities are offered and the School is proud of its strong tradition in music and drama. There is a highly regarded Combined Cadet Force and an active Community Service Unit.
The School has a whole-hearted commitment to boarding, and the boys and girls enjoy a comfortable and homely environment noted for its close-knit sense of community and relaxed family atmosphere. A wide range of activities are arranged for the boarders at the weekends which help to make the boarding a rich and rewarding experience.
Our facilities include the state of the art Queen Katharine building, home to STEM subjects, art centre, Sixth Form social area and Vanbrugh Library.