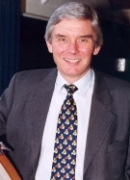 John Attwater
King's Junior is run and located as a distinct unit, for Years 3-8, within the King's School Ely. Entry is normally at age 7 or 11 , and most pupils transfer at 13 into the King's Senior (Years 9-13) to study for GCSE and A-levels. A £1 million purpose-built block of seven classrooms, IT Suite and a science laboratory for pupils in Years 7 and 8 provides spacious up to date accommodation for the students from age 11.
Over the age of 8, about one in five pupils is a full or weekly boarder. Among them are the boy choristers of Ely Cathedral who are all pupils in the Junior School where music, as well as drama and art, play an increasingly important role in the life of the school. Weekly boarding is increasingly popular among families with two working parents. The choristers live in their own house. The other boarding house is run 'family style' for boys and girls.
Junior School subject specialists co-ordinate the work of each department and ensure progression from year to year. Year Tutors supervise pupils' academic progress. All foundation subjects are covered in every year. French and IT both begin in Year 3 and groups go annually to France for French life and language. Spanish is taught to Year 8. The most able study Latin from Year 6. Examination results are substantially higher than the national average.
Each pupil joins one of four houses which form the basis of the pastoral structure within the school. Confidence and self reliance are encouraged by house staff and tutors and visitors comment on the happy atmosphere and the friendliness and maturity of the pupils.
The purpose-built Junior Music School with its own Director of Music has encouraged the majority of pupils to take individual as well as timetabled music lessons from five full-time and 26 part-time teachers. Orchestra, choirs, brass and steel bands flourish alongside ensembles of all kinds.
On-site facilities include a drama studio/hall; science laboratories; a library; dedicated and well-equipped rooms for art and computing and adjoining sports fields and an adventure playground.
In addition to team sports - football, rugby, cricket, hockey, netball, athletics and rounders - a wide range of after-school activities supplements the curriculum including dance, judo, horse riding and table tennis. A new Technology building, the medieval dining hall, sports hall, swimming pool, music school and theatre are shared with the Senior School: the shared use helps prepare pupils for their move to new surroundings at age 13.