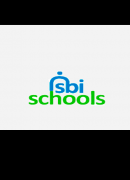 Susan Freestone, GRSM MEd LRAM ARCM
The King's School has flourished beside Ely's great Cathedral for over 1,000 years. The school's aim is to inspire all pupils first to discover their talents and then make the most of them.
The school embraces a wide range of abilities and of social and educational backgrounds. Girls and boys (King's has been fully co-educational for over 30 years) acquire a maturity that puts them at ease socially with adults and among themselves. This is a Christian school which welcomes pupils of any religion (and of none) and the association with the Cathedral helps instil thoughtfulness, consideration for others and a spiritual awareness.
The main line station is an eight-minute walk away and the train journey to London takes an hour. Stansted airport is only an hour's drive away. The setting is magnificent and the school still uses many of the splendid medieval buildings in the Cathedral precincts.
There are also all the facilities that you would expect of a successful and forward-looking school. Many of the buildings are new in the last five years: the Art Department, the Technology Centre (including information technology and food technology), the all-weather sports pitch, and the superb senior library set in the converted 14th century gatehouse and equipped with state-of-the-art IT facilities. The school offers 26 subjects for GCSE and A-level. Pupils receive individual attention in small classes. Virtually all the sixth form go on to university including Cambridge which is only 15 miles from Ely. The development of every child is monitored closely, carefully and with a genuine interest. A-level pass rate was 100% in 2006 with 50% of passes graded A or B.
The equivalent of a whole working day is devoted to sports, creative and performing arts, outdoor pursuits and clubs. Music is a key element and over half the pupils take individual lessons from five full-time and 26 visiting music teachers. Besides award-winning choirs, orchestras, brass and jazz bands, new musical groups are being set up all the time, from barbershop to keyboard clubs and the new Girls' Choir of Ely Cathedral are all pupils in the Senior School. The Gibson Music School, opened in 2001 provides rehearsal rooms, classrooms, a specialist music IT suite and a 120—seat recital hall.
Above all, King's is a happy place. Come and see for yourself.
Alumni include Lord Browne, group chief executive of BP Amoco, the BBC's Alan Yentob and Ms Jo Marks, group managing director of Stanhope Communications and a national finalist in the 2001 Entrepreneur of the Year awards.