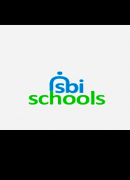 Mr N L Helliwell
Our rich heritage – since 1884, gives St Faith's deep roots upon which we thrive. Curriculum innovation and a focus on the future – recently manifested in Engineering, Computing and Sustainability – lies at the heart of our school. St Faith's pupils are renowned for being confident, socially aware and having good manners. These attributes, combined with creative, flexible minds, high academic attainment and strong all-round skills, provide a powerful springboard for life.
Children love our school – they feel both cared for and challenged. We attract exceptional teachers who are encouraged to be innovative in developing each child's talents. Small class sizes, outstanding facilities and an embedded ethos of adapting our teaching to the needs of the individual enables each pupil to thrive.
St Faith's is a school that caters for girls and boys from 4-13. There are two main points of entry, at age 4 and age 7. Assessments are individually arranged for entry at other ages. In the Foundation Year places are offered following a visit to the child's pre-school setting by our Head of Pre Prep and a tour of the school by parents. Parents are encouraged to apply as early as possible; we are typically full 18-24 months ahead of entry into Foundation. From Year 3, places are offered following assessment. The deadline for applications for September entry in Year 2 and up is the 30th November in the preceding year. Academic scholarships are available at age 7 as are means-tested Bursaries, deadline for Bursary applications is 31st October in the year preceding entry.
Come and see us – we would be delighted to meet you, show you around our green and spacious site and give you a taste of the happy purposeful atmosphere here.