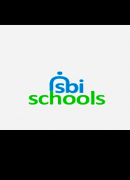 Mr N L Helliwell
Every child should be happy, secure, valued and confident. At St Faith's our philosophy is to value every child as a unique individual, who enjoys learning and thinking for him or herself. We provide a supportive and secure environment in which children can flourish and learn at their own pace and in their own individual way. Our role is to stimulate and encourage their development and enjoyment of learning through a variety of different activities in secure indoor and outdoor situations, through play and through structured and creative activities. We encourage the growth of social skills and empathy amongst the children. The relationships which the children develop with each other and with our staff are central to their happiness and lay the best possible foundations for their future.
St Faith's was founded in 1884 and we are proud of our reputation for excellence. We offer our children a thoroughly contemporary education as well as all the benefits of established experience that one associates with a first-class independent school. The school occupies a tranquil nine-acre site, close to the centre of the historic city of Cambridge and with easy access to the M11 (J11). The original late-19th and 20th century buildings are complemented by our state-of-the-art Keynes building, housing the Music, Technology and Art Departments. Our new Sports Hall opened in 2011.
The day at St Faith's does not start and end when a bell goes - children and parents are welcomed for breakfast if they choose to join us. Catering at St Faith's is celebratedly good! There is a popular late stay programme, as well as an impressively long list of activities both before and after school.
St Faith's is a school that caters for children from 4-13. There are two main points of entry, at age 4 and age 7. Assessments are individually arranged for entry at other ages. In the Foundation Year places are offered by the Headmaster, following a visit by parents. From Year 3 places are offered following assessment and an interview. Academic scholarships are available at age 7.
Mr Nigel Helliwell, the Headmaster, will extend a warm welcome should you decide to visit us, and Anna Cornell, our Registrar, will show you round our school. They will be pleased to answer any of your questions. We look forward to welcoming you to St Faith's.