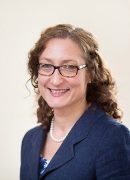 Mrs Chloe Moon
Braeside School is an independent day school for girls aged between 2½ and 16. We believe in the value of small classes in which teaching both extends and supports, where the teachers give quality feedback to pupils.
We aim for our pupils to always feel secure, valued and able while giving each individual a sound moral and intellectual foundation for life. The high pupil-teacher ratio and individual attention builds confidence both academically and socially, and enables our pupils to reach their full potential. We want to equip each pupil with the ability and confidence to make informed choices at every stage of their learning.
We give the pupils opportunities to develop their leadership skills through the house system and school council and to develop the necessary determination and work ethic to succeed. We encourage participation in the classroom and beyond it, through the range of extra-curricular opportunities, trips and visits.
There is no substitute to visiting the school yourself, and I can assure you of a warm welcome whether you choose to visit us on Open Day or make individual arrangements for a tour.