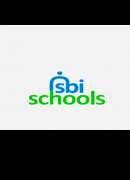 Mr V W Hales
Aldwickbury School has provided the boys of Harpenden and its surrounding area with unrivalled opportunities to gain access to a wide range of senior schools that will best serve their needs whilst at the same time developing interests or passions that will last a life time. For over 60 years the school has continued to develop the facilities on this present site.
Aldwickbury has always been involved in the local community and is continuing to develop this through offering bursary awards based on academic, cultural or sporting ability.
Specialist teaching begins at Aldwickbury from Year 3 for art, music, French, drama, design technology and P.E. to complement quality class teaching, care and guidance offered by skilled form teachers. From Year 5 the boys are taught by subject specialists; the curriculum is broad and stimulating ensuring that the classroom is at the heart of all we do.
The Pre-Prep Department is a happy, purposeful and friendly place where boys from the ages of 4-7 years experience the joy of learning. The purpose-built facility was opened in September 2001 alongside a safe, secure play area, within the extensive grounds of the Prep School.
The quality of boarding at Aldwickbury is excellent, contributing much to the all-round educational experience offered by the school. From Year 5, flexible boarding is available, providing 'a happy and safe environment in which boarders are well cared for.' (CSCI October 2006)
So, what is it that makes Aldwickbury unique? We believe that we really do offer a boy a rounded education. If you were to visit and speak to one of our senior boys you would find that many do not just work hard in the classrooms, but are also in sports teams, the Choir, attend art club, are involved in drama, play a musical instrument and some try to do it all! We understand that boys' education is wonderfully complicated; we know how boys think, grow and learn. We give them the encouragement to explore their potential, to think for themselves, to have confidence, tenacity, honesty and good humour.
We are confident that a boy in our care will enter the senior phase of their education well prepared, well rounded and with confidence.