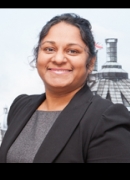 Mrs Lorraine Dixon
Stanborough School was founded in 1919. It is one of over 6,000 educational establishments operated by Adventists worldwide. With over 35 nationalities, Stanborough School is referred to as the mini United Nations. By placing emphasis on a wide range of cultures and curriculum choices, we aim to develop our pupils in as many ways as possible. The School offers a balanced and challenging education, which will stand our pupils in good stead in their future careers and within the community at large.
Stanborough School is magnificently situated and well equipped. Its nursery, primary and secondary school buildings are set on over 40 acres of parkland, located 30 minutes from London. All boarding rooms offer en-suite facilities and wireless internet connection. The Science Department has three modern laboratories, there are purpose built Technology Centres for Computing, Domestic Science and Design and Realisation. The facilities for sport and leisure are modern and spacious. There are twenty acres of playing fields, a modern sports hall, a games room and the School has good use of the local swimming pool and ski centre.
The School offers a high level of academic achievement within a caring society. In its programme and ethos the School nurtures community spirit and encourages responsibility and initiative. The School operates overseas humanitarian projects with several relief agencies and has participated in projects in Albania, Croatia, India and Romania. There are a wide range of Clubs as well as a fine strings ensemble. Peripatetic teachers offer tuition in a wide range of instruments. All pupils participate in the school special programmes such as the Community Service Day, Sports Day, and a major International Arts Festival held annually. In addition all pupils are placed in one of three Houses, which exist for internal - competitive purposes, but provides an important element of teamwork throughout a pupil's career at the School.
The school fosters a range of international links including a School of English Language programme offered during each term. Students from schools in Austria, Brazil, Hong Kong and Spain, among others, visit the school on a regular base. Educational trips abroad include France, Spain and the USA.
An overwhelming majority of pupils move on to University upon completion of Advanced Levels. Entry to the school is at age 3, 6 and 11. The entrance examination is held in January. Scholarships are awarded annually.