Word From The Head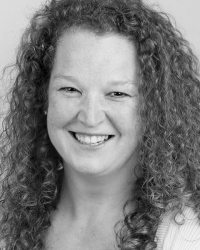 From Penny Woodcock, Head
Charlotte House provides a bespoke education; we are committed to achieving excellence for all the girls and teach them that resilience and perseverance are key traits if one is to succeed in life.
Our girls leave us with a font of knowledge thanks to our specialist teachers. However, more importantly they move on with a tool kit for life consisting of self-confidence, an enthusiasm for learning and goals and aspirations for their future.
We understand how busy many of our parents are; our morning club starts at 7.35am with breakfast available and the after-school facility runs until 6pm with a light tea served at 4.45pm.
Our 11 results to leading secondary schools demonstrate how well we prepare our girls; secondary schools often tell us how they welcome our girls as they are so well organised, polite and able to think for themselves. We have a long history of all girls being offered places at their chosen schools and 16 academic scholarships have been awarded since 2017.
The school motto, I am, I can, I ought, I will gives our girls the very clear message that they are capable of achieving great things and they do exactly that!
Charlotte House is a forward thinking school still built on traditional values. This winning combination means we provide our girls with all the social and academic tools they need to become independent, successful and confident caring women.
At Charlotte House we recognise the importance of strong links between home and school and there are many opportunities for you to visit us and find out more about your daughter's progress.
We are a dynamic school whose girls achieve great things.