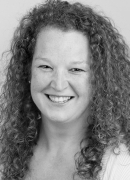 Miss P Woodcock
Charlotte House Preparatory School for Girls (formerly Rickmansworth PNEU) offers high educational standards in a caring, supportive, family environment. Charlotte Mason, an early leading educationalist and founder of the Parents' National Education Union, transformed the face of British education and we blend her insight into children's learning with the positive aspects of recent educational progress. We want our girls to develop enquiring minds and a love of learning, to care for each other, their environment and themselves. We prepare girls thoroughly for the next phase in their education and have an excellent success rate in secondary transfer.
There is a generous staffing ratio throughout the school and from Year III upwards each class is split into two very small teaching groups for Maths. Our school motto, 'I am, I can, I ought, I will,' encourages children to believe in themselves and to aim as high as they can.
We foster confidence and self-assurance through our Form assemblies and our musical and dramatic productions. We make good use of museums and galleries. Year V has a residential environmental visit to Suffolk in the early summer and Year VI go to France to learn about the French way of life and to practise their language skills.
The PE curriculum is broad and varied, with great interest in netball, tennis and swimming. The school teams compete against local schools and in regional tournaments.
The School has a new and well-equipped Science laboratory, an Art room, a Computer Room, good music facilities and an excellent Sports Hall. The extensive garden with its adventure play equipment, is a well-loved feature of the School. School lunches, served in the dining room, are provided by our own kitchen with an emphasis on home cooking and locally sourced, fresh ingredients.
The Larks and the Owls Clubs offer before- and after-school care for busy parents.