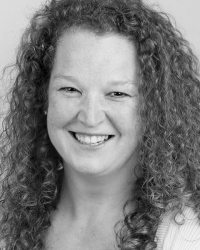 Miss P Woodcock
Charlotte House Preparatory School for Girls offers high educational standards in a caring, supportive, family environment. Our girls develop enquiring minds and a love of learning; we firmly believe if the girls are happy and know they are valued they will flourish both personally and academically. The nurturing environment starts in Nursery and encourages the girls to care for each other and their environment. At the top end of the school we prepare girls thoroughly for the next phase in their education; we have an excellent success rate in our girls achieving places at some of the leading secondary schools including Haberdashers', Wycombe Abbey, Dr Challoners and Watford Grammar.
There is a generous staffing ratio throughout the school with specialist teachers from Nursery. All year groups have two adults assigned to every Maths lesson and we have fabulous challenge and support programmes in place to ensure we achieve excellence for all. Our school motto, 'I am, I can, I ought, I will,' encourages children to believe in themselves and to aim as high as they can.
We foster confidence and self-assurance through our form assemblies and our musical and dramatic productions. Our girls not only learn in the classroom but venture further afield to museums, art galleries, education centres and we, of course, make the most of our lovely grounds and surrounding countryside. Years V and VI have exciting residential trips in the summer and Year IVI have a taste of camping on the school grounds.
The PE curriculum is broad and varied, with great interest in netball, cricket and swimming. The school teams enjoy various successes against local schools and in regional and national tournaments.
The school has a well-equipped science laboratory, art and D.T. room, I.T suite which includes numerous iPads and robotic kits as well as PCs, inspiring music facilities and an excellent sports hall. The extensive garden with its adventure play equipment and mindful space is a well-loved feature of the school. School lunches, served in the dining room, are provided by our own kitchen with an emphasis on home cooking and locally sourced, fresh ingredients.
We have a wide variety of clubs on offer every term and Larks and Owls Clubs offer before- and after-school care for busy parents.
Do come and visit us so you can meet our happy, confident and high achieving girls for yourself.