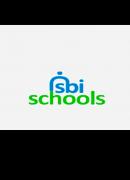 Dr Richard Maloney MTheol, MA, PhD
The facts: Uppingham is a seven day a week boarding school for 800 girls and boys aged 13-18. There are nine boys' 13-18 boarding houses, five for girls, and one for Sixth Form girls only. It has state of the art science, sports and music facilities, a strong academic profile, excellent pastoral care, and alumni including Stephen Fry, Stephen Dorrell MP, novelist Mark Haddon, Test Match Special's Jonathan Agnew, Phil Spencer of Location Location Location, and Carphone Warehouse's David Ross.
But what is it for a child that marks out Uppingham from the many first class schools in the heart of England? Above all our energy. Our genuine immersive seven day a week boarding experience is increasingly hard to find, but remains at the core of our pupils' successes. It demands that we provide a rich and diverse range of choices for our 800 students, so that boarding life at Uppingham is busy, varied, challenging and rewarding.
The cornerstone of the School's philosophy is that every child is capable of excellence in some field or other: it is our job to identify that field. Whether a child's ambitions are academic, sporting, artistic or societal, Uppingham offers wonderful opportunities for self-fulfilment.
We also offer unique expertise in ensuring happiness in a child's boarding experience: the range and quality of our pastoral care. Each boarding house is a close-knit family community where children eat all their meals, cooked by their own cooks, in a house dining-room. Each child has a personal house-based tutor, and a matron plays a key pastoral role in liaison with the Housemaster or Housemistress. There are house activities - perhaps a cinema trip, a pizza night, a dinner or concert at weekends; inter-house competitions flourish, among them the House Challenge (General Knowledge), the House Shout (singing!), and a fiercely competitive Festival of Sport in the stylish Sports Centre (USSC).
Music plays a vital role at the heart of the School: children and staff gather together five times a week, and the effect of the congregational singing on visitors is legendary. Opposite the Chapel sit our three music schools: standards are very high, but there is room for all abilities.
Epitomising Uppingham's range is a walk through the pretty market town. At one end sits the Western Quad, where Science, Art, Theatre and Sport share a new £40 million pound campus, which was short-listed for the prestigious Stirling Award for architecture in 2015. At the other end, ten minutes' walk away past the Market Place, are the three Hill Houses, the loveliest of boarding houses set in nineteenth century Victorian homes.
Perhaps most importantly, Uppingham inspires a deep sense of belonging. What happens here has a profound and enriching impact on all who are part of our community. We give our pupils the range and space to discover who they are and what they can be as they move towards adulthood.