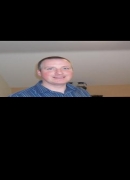 Paul Routledge BA (Hons) MEd NPQH
Kisimul School specialises in providing high quality care and education for children and young adults with severe learning difficulties and challenging behaviour. Residential provision for up to 52 weeks of the year is offered, as well as a limited number of day placements.
The School provides a caring, consistent, safe and supportive environment in which its young people can flourish and develop their skills in order to fully realise their individual potential. Residential and school staff work closely together to enable the pupils to progress in their personal development and learning. The 24-hour curriculum incorporates a wide range of activities to enrich the learning experiences of all pupils, helping them to learn to communicate and cooperate more effectively with others and enabling them to grow in confidence, self-esteem and independence.
Kisimul Lower School is situated in four acres of grounds in a small Lincolnshire village, within easy reach of the A1 and the East Coast main line. The Upper School is located in seven acres of grounds in a village to the north of Lincoln.
Facilities include soft play areas, multi-sensory rooms, adventure playgrounds, large indoor swimming pool, play barn and gym and a collection of small farm animals.
Classes are small and staffed at a ratio of at least 1:1. The integrated developmental curriculum provides every opportunity for pupils to enjoy their education and develop their skills, knowledge and understanding through practical and functional learning experiences. It incorporates the National Curriculum or Adult Pre-Entry Curriculum Framework and a wide range of therapeutic programmes.
Our Psychology and Therapies department provides a range of specialist expertise in the field of autism and severe learning disabilities. These include Speech therapy, Music therapy, Aromatherapy, Occupational Therapy, Play Development, HANDLE and EASIE. Together this multi-disciplinary team strives to meet the varied and complex sensory needs of our pupils. On site provision of these services ensures an effective communicative link between all disciplines. A key priority is to develop our pupils' communication skills. The SLT team offers support by overseeing the use of PECS, Makaton signing and intensive interaction; assisting pupils to develop oral skills and social skills such as turn taking and eye contact.
External accreditation is gained through ASDAN and the Duke of Edinburgh Award.
Kisimul School works closely with parents, carers and professionals from its placing authorities to ensure the highest possible standards of care and education.