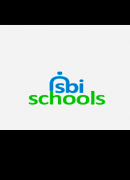 Jason Morrow
At Norwich High School for Girls, we understand how girls learn. From our Polliwiggle Nursery through to our Sixth Form (3-18 years), our aim is to help each individual to fulfil her potential. We also aim to ensure girls feel happy and secure and to develop their confidence and independence.
At Norwich High School, your daughter will access:
- a dynamic and rich curriculum
- a broad and inspiring range of activities
- individual support and guidance
- excellent facilities
- a proud heritage of excellence and innovation
Music, sport and drama are all strong features of the school. The school supports three orchestras, ensembles, choirs and a Chamber Choir. We have an excellent sports hall, 25 metre indoor heated swimming pool and a state of the art performing arts centre. All the playing fields are around the school (we have 13 acres of beautiful grounds) and a wide range of indoor and outdoor physical activities is offered. From tennis and lacrosse through to dance and drama, the opportunities are broad and varied.
The Young Enterprise Scheme and the Duke of Edinburgh's Award Scheme are well established. Clubs and Societies flourish at lunch time and after school. The Debating Society, Chess Clubs, Amnesty International, Fencing and Life Saving are very popular. Field work and educational visits are arranged as appropriate. There is a flourishing Norwich High School Association.
Academically, a wide range of subjects is available and academic results are excellent – 71% A/A* and 90% A*-B at GCSE; 80% A*/B at A level.
The staff are all justifiably proud of everything the girls achieve, whether it be examination results, sporting, musical or creative endeavours or community service and charity work.
There is a daily shuttle bus from Norwich train station and coach transport from around Norfolk and north Suffolk.
Scholarships (including drama, music and sports awards) and bursaries are available in the senior school.
Alumni - Edith Cavell, the author Pat Barr, the writer Raffaella Barker, the composer Diana Burrell, singers Jane Manning and Elizabeth Watts, the author Stella Tillyard, Olympic Silver Medalist Emma Pooley and children's artist and author Jane Hissey.
The Norwich High School Old Girls' Association has an annual newsletter and annual gatherings are held in the school.
Norwich High School provides an enjoyable and fulfilling environment where girls can really achieve across all areas.