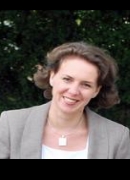 Mrs Amanda Childs
At Ipswich Preparatory School we offer pupils a supportive environment that encourages the girls and boys to enjoy learning, grow in self-confidence and acquire a wide range of worthwhile interests. We believe that school should be a happy place where pupils receive a broad education that fires their imagination and develops their personality. At Ipswich Prep, high academic expectations are complemented by the development of values and skills that give the children firm foundations for adult life.
Whilst providing an excellent education for 3-11 year olds in our outstanding purpose built facilities, we also enjoy close proximity to Ipswich School and all the Senior School has to offer, including the use of the extensive sporting facilities and drama venues.
Our curriculum is broad and balanced. It provides a learning environment across the age range where pupils develop their skills and personal qualities so that the children can move onto the Senior School as confident individuals. We aim to foster a love of learning that will last a life time.
The School has a great deal to offer our pupils in art, music, drama and sport. The enthusiasm for these is evident. Our co-curricular activities encourage the children to experience something new and widen their horizons.
From Nursery through to Year 6, you will find a caring atmosphere where the children are valued for who they are. Everyone's happiness is considered essential in order for the children to make the most of the high quality education and wide range of opportunities. Life at Ipswich Preparatory School is challenging and fun.