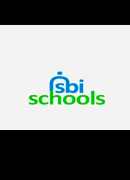 Mr Richard Marshall
Ashville College is a family of schools for boys and girls aged 3 to 18 where, due to our commitment to an inclusive education for all, individuals are equally valued wherever their talents lie. We have a strong Methodist ethos and we are guided by clear values which, when combined, places a premium on knowing and nurturing each individual pupil within a caring, safe and supportive environment. This was reflected by NEASC's recent visit: "Ashville is a learning community that is progressive and international in outlook, maximises academic potential, respects all cultures, develops a caring attitude towards the environment, and pursues goals that are personally meaningful and fulfilling."
We believe that all children have talents and abilities and it is our mission to discover, encourage and realise these to their full potential. We achieve this by placing strong and positive relationships at the heart of the learning, teaching and coaching at the College. Generous staffing levels are maintained in order to facilitate genuine knowledge of each individual pupil at all stages of their education and we deliberately seek to promote and encourage the development of the whole child and not simply their academic performance.
Ashville's academic curriculum is rigorous, varied, and most importantly, tailored to each individual pupil's needs at every stage in their education. 'Value-added' results at Ashville are high. In 2016 43% of GCSE grades were A*-A, and 46% were A*-A at A-Level. Over 97% of pupils have gone on to study at university, with many accepted into Russell Group universities. Academic rigor is complemented by the opportunities in Sport, the Arts and in the extra-curricular activities which Ashville is well known for.
The community and family atmosphere that exists at Ashville enables us to do what we aspire to do: to promote academic excellence through the best all-round education for each and every one of our pupils to allow them to become the best version of themselves.