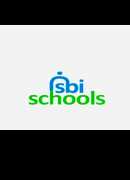 Mr James Mundell
Giggleswick Junior School is the co-educational, day and boarding junior school for Giggleswick School. It is located in beautiful Dales scenery approximately one hour from Manchester, Leeds and the Lake District.
The Junior School is self-contained within the grounds of Giggleswick School and has a full range of facilities. It has its own teaching staff and matrons, but shares some of the staff and many of the amenities of the Senior School, including Chapel, Design Centre, Astroturf pitch, dining hall, Music School and swimming pool. Music and drama form an integral part of school life and are seen as strengths of the school, as does a participation in all major boys' and girls' team games, as well as many individual sports. Hobbies are encouraged, and use is made of the open and unspoiled countryside around the School. Outdoor pursuits is an important part of the curriculum. Recent improvements include a new Music School, Science Laboratories, and playing fields with sports facilities, and a complete new Study Centre.
The majority of boys and girls move on to Giggleswick School at age 11.
The Head is always delighted to welcome interested parents to see the school at work and at play.