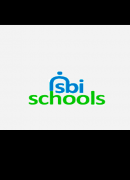 Karen Kilkenny, BSc (Hons) QTS
Chapter House Preparatory School is special because, in everything we do, we try that little bit harder to learn, enjoy and find self-expression. We prepare children of all levels of ability to act with confidence and consideration as we equip them with the academic background to succeed in the Key Stage Tests and, later, in senior school.
We share our magnificent campus with Queen Ethelburga's and provide facilities of the highest standard for the children at work and play. Our Kindergarten provides all year round care for children aged 3 months to 3 years. Boys and girls from 3 to 11 years are eligible to join us for their pre-preparatory and preparatory education. Day pupils may stay until 6 pm or later, if this is more convenient for their parents. Residential facilities at the school are available for girls and boys from the age of around five and upwards. (Lower ages may be possible in exceptional circumstances.)
A Prospectus can only serve as a brief introduction to school life. For a real flavour of the special start in life that Chapter House gives, please pay us a visit and experience the happy and industrious atmosphere for yourself. You can be assured of a warm welcome.
Mandy Pickles
Head Teacher