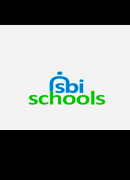 Mr Andrew Gordon-Brown
At Kingswood, we have the highest aspirations for all of our pupils. Within a community that promotes the importance of shared values, we seek to encourage a real enthusiasm for learning and a spirit of enquiry.
Firmly based on Christian principles, Kingswood is a happy, vibrant and forward-looking school. Intellectual achievement is highly valued, and the pursuit of excellence in other fields is central to the School's commitment to provide the very best all-round education. At the core of a Kingswood education is our belief that every individual has talents to be discovered and nurtured and that our challenge is to develop these while preparing our students for their future beyond school. I very much look forward to meeting you and your children when you visit us.