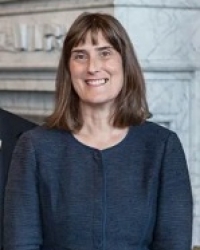 Helen Harrison
It is a great honour to be Head of Fettes College, a collaborative community in which every member is working towards the goal of being the best they can be whilst supporting those around them.
We offer each of our students the opportunity to make the most of their talents and gain a wealth of new experiences in a happy, encouraging environment. We maximise their potential by affording them all the opportunities that a boarding education can offer whilst ensuring the highest levels of care. We want our students to leave us surrounded by friends, with the best grades or IB score possible, being fully prepared for the next exciting phase of their lives.
I hope a Fettes education is a currency that matters to each and every one of us, that we understand the privilege of being part of Fettes and that we never take it for granted.
I am often asked what makes us special and I can confidently say that when you visit us, you should be able to feel the distinctive ethos and atmosphere of Fettes. I look forward to welcoming you to experience what we offer for yourselves.
Helen F Harrison, Head, Fettes College