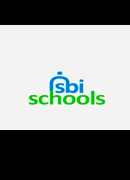 Mrs Marina Gardiner Legge
Girls First' is what we are all about at Heathfield School. We are a boarding and day school for girls aged 11 to 18, rated 'Excellent in all categories' in our 2018 inspection. Heathfield provides exceptional opportunities both in and out of the classroom. Our school has trail-blazed the importance of happiness and well-being for academic success and we are committed to providing outstanding pastoral care alongside academic achievement.
At A Level this year, students' hard work resulted in 70% of grades awarded at A* to B, of which over 30% are A*/A, and nearly 95% A* to C – surpassing last year's performance. As these young women embark on the next chapter of their lives, they take with them an education that extends far beyond their academic grades – they are equipped with self-belief, a sense of individuality, and a desire to make the world a better place.
From science, to languages, psychology, business and fashion design, Heathfield students have the opportunity to study a vast array of A level subjects, reflecting the school's commitment to discerning and developing every girl's unique talents to enable her to excel. Over 40% of girls went on to Russell Group universities including Durham, Edinburgh, Exeter, Newcastle as well as other top destinations including Parsons Paris and the University of the Arts London. 92% of Heathfield students graduated with a First-Class degree or Upper Second over the last 5 years.
Facilities within the 36 acre grounds include a theatre and digital recording studio, STEM building, Leiths Cookery School, Chapel, large Sports Hall, Dance studio, fitness suite and spinning studio, five Lacrosse pitches, six Netball/Tennis courts and a 25m indoor swimming pool. Heathfield also enjoys a strong Equestrian profile with girls regularly and successfully competing at Polo, Show jumping and Dressage.
Heathfield provides a dynamic and vibrant environment where the girls build life-long skills and friendships along with fantastic memories.
Entry is at 11, 13 or 16. Scholarships are available. Open Mornings every term on a Saturday, please see our website for details: www.heathfieldschool.net. For further information, please email admissions@heathfieldschool.net.